OARC group meetings cancelled due to Covid-19 concerns
---------------------------------------------------------------------------------------
Stay tuned to the Tuesday Ham & Eggs Net for meeting updates.
OARC Meeting/Activity - December
Stay Tuned!
NOTICE

Instructors Needed for the OARC January 2021 'Tech' Class

This class will be held via Zoom so it is Covid safe and no travel required.

(Please contact Justin Hall KB7LAK asap via the club email address w7su@arrl.net)

<![if pub11]>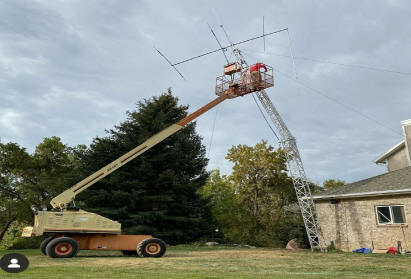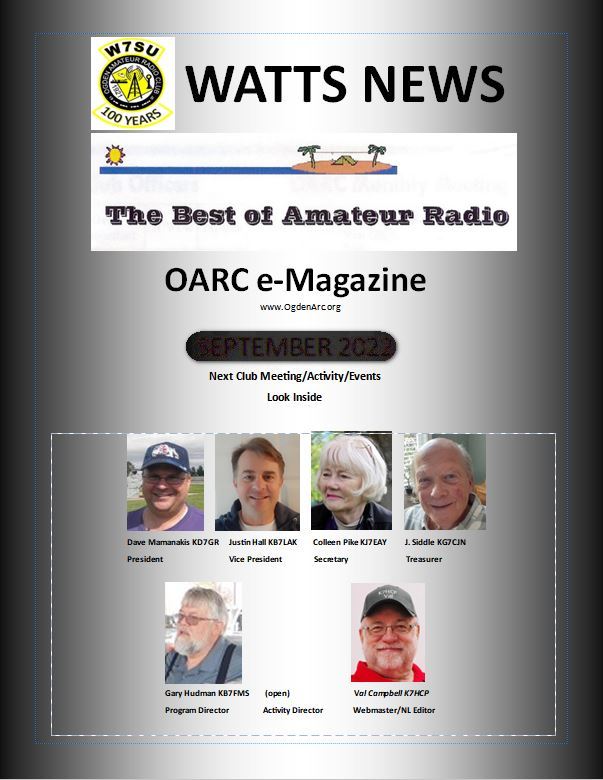 November 2020
Contributing Editor submissions welcomed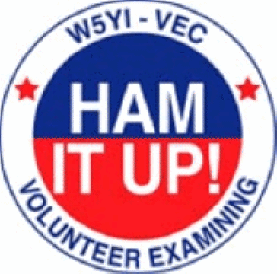 OARC VE Testing & Licensing Classes
See who was licensed at the most recent VE Test Session.

How To Become A Ham ... It Might Be Easier Than You Think!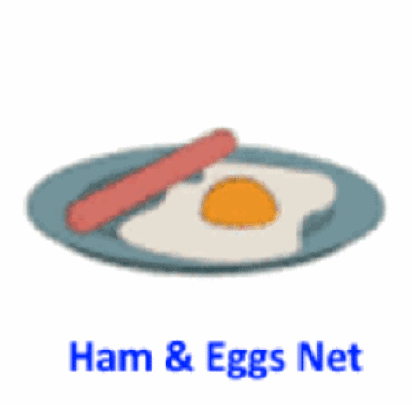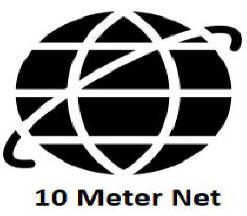 OARC CENTENNIAL CELEBRATION
(OARC turns 100 years old - May 2021)
Congratulations to the following OARC
2020-2021 officers

President: KD7GR Mamanakis, Dave - Incumbent
Vice President: KB7LAK Hall, Justin
Secretary: KB7FWW Siddle, Barbara - Incumbent
Treasurer: KG7CJN Siddle, James - Incumbent
Program Director: KJ7HEX Wilde, Mike
Activity Director: KW7TES Shobe, Todd
Officers: Be sure to read the ...
OARC Officers Duties and Responsibilities


Meet your 2020/2021 club officers

Club officers since 2004

OARC REMINDERS:
Renew your 2020-2021 membership ASAP.
Do it online or mail-in. Click Join/Renew
NOTICE
K1USN cw slow speed on the air contest
NOTICE
Congratulations to those who successfully tested

at the October 2020 Weber County VE Test Session.

NAME

CLASS

CALL

Hizer, Kevin J

Extra

KI7EXO

Butler, David C

General

KJ7RMO

Nance, Susan

General

KJ7RJA

Hizer, Nathaniel S

Tech

KJ7RJD

Hutchinson, Mark

Tech

KJ7RIZ
ELMER "mentor"
HELP LINE
Do you need the assistance of an Elmer (Ham Radio Mentor)?

Try our OARC Elmer Help Line. Ask your question via email.

Elmer Help eMail
(w7su@arrl.net)
subject="elmer"
NEW - Coming Soon

NEWS YOU CAN USE
USEFUL INFORMATION
(sk) Web Site
Listing of ham friends
that have passed on



Click on the flag then use the search box in the upper right
Thank you Dave Sanders K7RGY
______________________________
USEFUL CHART
ARRL US Amateur Radio Band Chart